AMH Builds Website & Consulting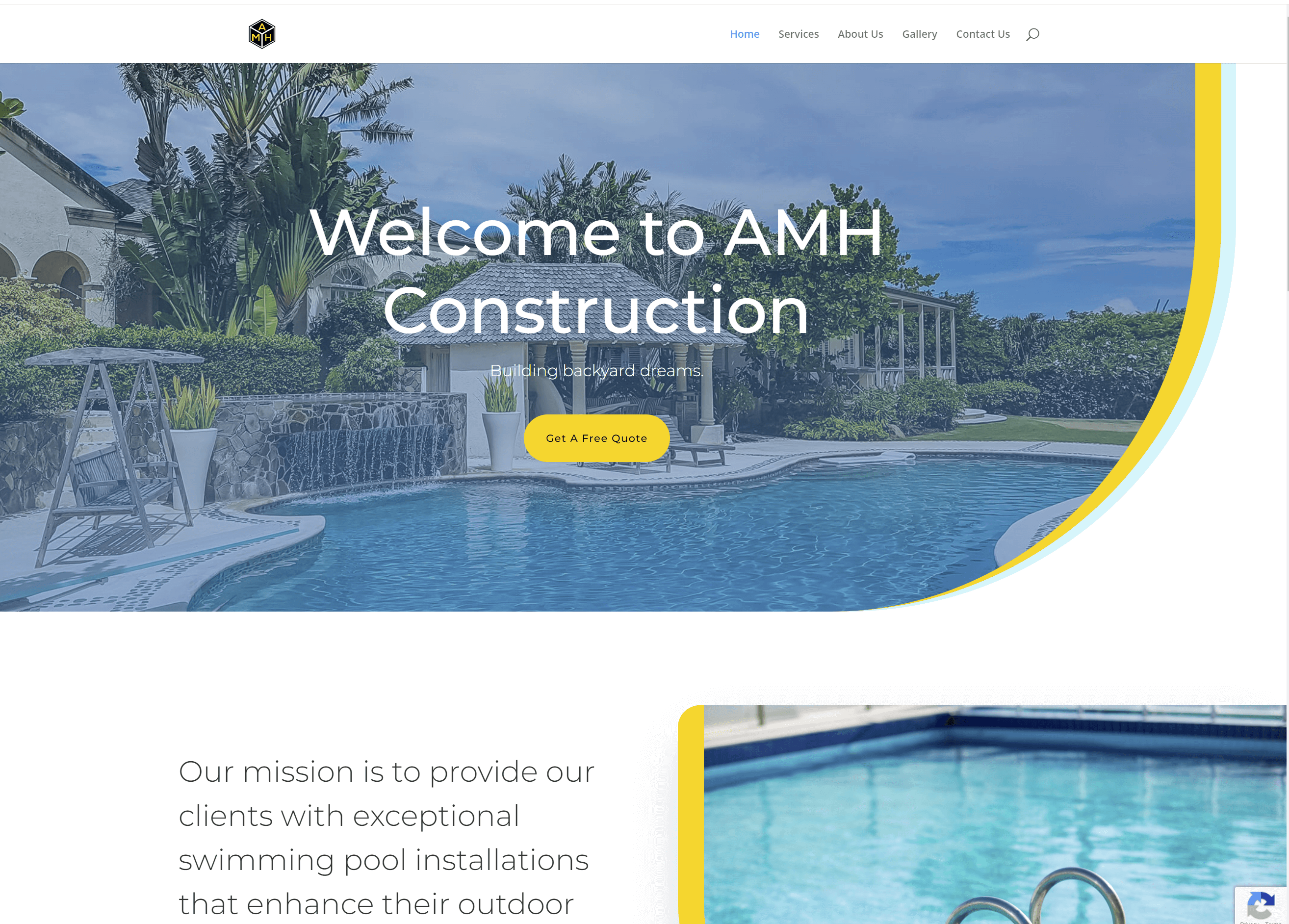 Project Description
Creating Aquatic Masterpieces: Designing a Modern Website for a Swimming Pool Construction Company
Our talented team embarked on an exciting project to design a visually stunning and modern website for a swimming pool construction company. Here's an overview of the remarkable results we achieved:
Drawing inspiration from the captivating beauty of swimming pools, we curated an array of eye-catching graphics that adorned the client's website. Each element was thoughtfully selected to showcase the expertise and craftsmanship of the company, capturing the essence of their aquatic masterpieces.
With a deep understanding of the swimming pool industry, we recognized the importance of catering to the target demographic. We meticulously tailored the design and content to resonate with pool enthusiasts, homeowners seeking their dream oasis, and businesses in need of commercial pool installations. Our goal was to create a visually immersive experience that evokes excitement and inspires potential customers to envision their own aquatic paradise.
As part of our comprehensive website design, we integrated the power of the WordPress CMS. This robust platform allows for seamless updates, empowering the client to showcase their latest projects, testimonials, and industry expertise effortlessly. The intuitive interface ensures easy navigation, enabling visitors to explore the company's portfolio and services with ease.
In summary, we are proud to have delivered a modern and visually captivating website for AMH Construction. By focusing on branding and design, we have created an online presence that showcases their expertise, craftsmanship, and dedication to creating breathtaking aquatic spaces.
If you are ready to make a splash with your swimming website project, we invite you to partner with us. Let our team of design experts bring your vision to life, ensuring your online presence reflects the same level of excellence and artistry that you bring to your swimming pool creations.
Project Details
Skills
Web Site Design (WordPress)
Graphic Design 
Branding
Project Details
Skills
Web Site Design (WordPress)
Graphic Design 
Branding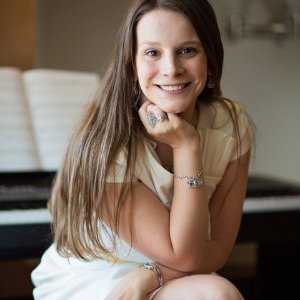 About Janie Giltner
Owner
As a Quad City-based website designer, I specialize in a wide range of creative services, including graphic design, website design, branding, photography, and illustration. My expertise extends to clients both locally in the Quad Cities and worldwide.
With a diverse client roster spanning the globe, my work has been featured in prominent print and web publications. I bring a wealth of experience and a keen eye for detail to every project, ensuring that your vision is brought to life with exceptional craftsmanship.
Whether you need a stunning website that captivates your audience, a distinctive brand identity that sets you apart, visually compelling graphics, captivating photography, or unique illustrations, I have the skills and expertise to deliver exceptional results.
Choose a Quad City website designer with a global reach, serving clients in the Quad Cities and surrounding areas. Let me bring your creative vision to life and help you make a lasting impact in both the online and offline worlds.