Terms and Conditions ("Terms")
Last updated: November 9. 2018
Please read these Terms and Conditions ("Terms", "Terms and Conditions") carefully before using the http://www.janieart.com website and the website is operated by Janie Giltner.
Your access to and use of the Service is conditioned on your acceptance of and compliance with these Terms. These Terms apply to all visitors, users and others who access or use the Service.
By accessing or using the Service you agree to be bound by these Terms. If you disagree with any part of the terms then you may not access the Service.
Purchases
If you wish to purchase any product or service made available through janieart, you may be asked to supply certain information relevant to your Purchase including, without limitation, your
Address, email address, phone number, name.
Subscriptions
Some parts of the Service are billed on a subscription basis ("Subscription(s)"). You will be billed in advance on a recurring yearly or monthly basis.
Links To Other Web Sites
Our Service may contain links to third-party web sites or services that are not owned or controlled by JanieArt.
JanieArt has no control over, and assumes no responsibility for, the content, privacy policies, or practices of any third party web sites or services. You further acknowledge and agree that JanieArt shall not be responsible or liable, directly or indirectly, for any damage or loss caused or alleged to be caused by or in connection with use of or reliance on any such content, goods or services available on or through any such web sites or services.
Changes
We reserve the right, at our sole discretion, to modify or replace these Terms at any time. If a revision is material we will try to provide at least 30 days' notice prior to any new terms taking effect. What constitutes a material change will be determined at our sole discretion.
Contact Us
If you have any questions about these Terms, please contact us.
We respect your privacy!
Any and all the information collected on this site will be kept strictly confidential and will not be sold, reused, rented, disclosed, or loaned! Any information you provide will be held with the utmost care and will not be used in ways that you have not consented to. If you have any questions, please feel free to contact us.
JanieArt does not sell or rent any information about its visitors or clients to third parties, and we do not contact visitors or clients to promote or sell our products without their permission.
What This Privacy Policy Covers
This privacy policy covers our treatment of personally identifiable information (e.g. first and last names, email address, a home or physical address, a telephone number, institution or affiliation) that JanieArt may hold. You can visit the JanieArt website without identifying who you are, or revealing personally identifiable information. Any personally identifiable information JanieArt obtains about a client or visitor is information supplied voluntarily as part of using the website or signing up for a particular service or in requesting information from JanieArt. JanieArt is not responsible for the privacy practices of other websites, services or organizations to which a JanieArt webpage or service may link or refer.
 Sharing of Information
JanieArt only uses the personal information that you provide in order to provide you design services and related activities. JanieArt will disclose your personal information if required to do so by law or in the good-faith belief that such action is necessary to conform to the edicts of the law or comply with legal processes served to you or the site.
IP Numbers and Domain Names
IP numbers and domain names are included in the raw log files and are used in helping to compute statistics (e.g. as a basis for defining a use session.) These IP numbers are not used to link JanieArt to any other personally identifiable information that JanieArt may hold.
Cookies
JanieArt website or service may use cookies to improve a visitor's interaction with the site or service.  JanieArt does not use cookies to track visitors except in conjunction with a service that requires keeping track of a user's sessions, or actions, for example, a service allowing a user to keep certain features (such as the sites design, navigation menus, etc.) turned on or off while moving from page to page on the website.
Full Service List
We offer a wide range of creative and technical services, below is our master list of services.
WordPress Customization & Design
E-Commerce Website Design
Responsive (hard coded) Website Design
Corporate & Small Business Branding
User Interface & Experience Design
Search Engine Optimization (SEO)
Social Media Optimization (SMO)
Print & Digital Marketing Design
Illustration/Graphic Design
Strategic Website Planning & Consulting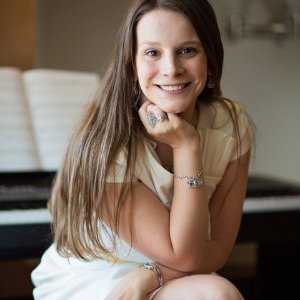 About Janie Giltner
Owner
Quad City Website Designer specializing in Graphic, Website Design, Branding, Photography, and Illustration. Serving both worldwide and locally to clients in the Quad Cities and surrounding areas.
With a worldwide client roster her work has been featured in both print and web publications.
Contact Us
Would you like to hire us for your next project? Contact us below with your project details! All quotes are complimentary.