Consulting Services
What is a Website Consultant?
A website consultant assists their clients with putting together a solid roadmap for their clients' web presence. Our consulting services can assist you with SEO, online marketing, aesthetics and branding, website security, website auditing, and social media marketing.
Does the Website Consultant build software and code?
The client is responsible for hiring programmers and developers for the actual build and implementation. We can help you find a programmer or developer and in some cases we can build and develop for an extra fee.
How much does website consulting cost?
Depending on the scope of your project it could cost 90.00 USD per hour to 300.00 USD per hour.
CMS Websites
What is a CMS?
A Content Management System also called a (CMS) is a software that is installed on your website. This software helps website owners and/or users manage and update their content on their website without knowing how to write code
What are examples of content management systems?
Wordpress, Joomla, Drupal, WIX, Squarespace, Magento, PrestaShop, Salesforce, X-Cart, Zen Cart
What CMS (Content Management System) is right for me?
From personal websites, E-Commerce websites, to small business websites there is not a "one size fits all" solution. Contact us and we can discuss your specific website and what CMS platform is right for you.
How much does a CMS website cost?
Prices range from 2,000 USD upwards to around 20,000 USD.
How long does a website take to build?
For a small website (under 10 pages) typical turnaround time is 2-3 weeks. Small to medium sized E-Commerce websites should allow for 4-16 weeks. Larger enterprise websites (depending on the scope of the project) could take 6 months or longer.
Design Services
What makes a successful business logo?
A successful logo will clearly convey a company's identity while being memorable to their target audience.
What's the difference between branding and a logo?
Branding is a strategy that will dictate the look and feel that a customer will feel and experience when interacting with your company/brand. A logo and brand must work seamlessly side by side, they are not one in the same. A brand can influence a businesses reputation while a logo is simply a stand alone image.
How long does the branding process take?
Branding without a website typically will take 4 to 6 weeks. Branding including branding for a website can take up to 3 months.
How long should a logo take to complete?
A logo takes between 10 and 20 hours to complete. The time is also dependent on the clients' specifications and revisions.
How much does a logo cost?
Logos typically start at 500.00 USD and up.
What Is a typical rate for graphic design?
Graphic design services start at 100.00 USD per hour. Multimedia and video creation & editing start at 250.00 USD per hour.
SEO and Marketing Services
What is SEO?
SEO (Search engine optimization) is the process of using tactics in an effort to increase the quality and quantity of website traffic and visibility on a search engine.
How long does it take to implement SEO?
Initial implementation takes around 3-6 months depending on how large the website is.
How long before you see SEO results?
The rewards you reap from your SEO efforts and maintaining your SEO will usually be noticeable 3 to 6 months after implementation.
How much does SEO cost?
On site SEO (without additional marketing) starts at 300.00 USD per month. SEO with a marketing campaign starts at 500.00 USD per month with a required 2,500 USD minimum monthly marketing budget.
How often does SEO need to be done?
A universal recommendation is to revisit your SEO and marketing strategy at least every 3 to 6 months.
Full Service List
We offer a wide range of creative and technical services, below is our master list of services.
WordPress Customization & Design
E-Commerce Website Design
Responsive (hard coded) Website Design
Corporate & Small Business Branding
User Interface & Experience Design
Search Engine Optimization (SEO)
Social Media Optimization (SMO)
Print & Digital Marketing Design
Illustration/Graphic Design
Strategic Website Planning & Consulting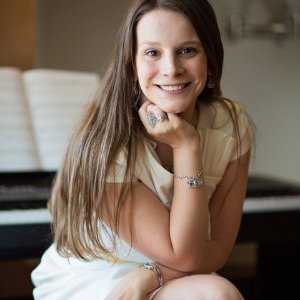 About Janie Giltner
Owner
Quad City Website Designer specializing in Graphic, Website Design, Branding, Photography, and Illustration. Serving both worldwide and locally to clients in the Quad Cities and surrounding areas.
With a worldwide client roster her work has been featured in both print and web publications.
Contact Us
Would you like to hire us for your next project? Contact us below with your project details! All quotes are complimentary.