Hue Beauty Booth a WIP
Scan, Snap, Act!
Hue Beauty Booth is a one of a kind app that helps vendors provide a unique way to allow consumers to try on a color before committing to a purchase.
Using augmented reality technology(AR) they can simply take a picture of their hand, face etc using it's designated booth, or by downloading the app. The consumer simply will scan the barcode of their color choice and from there they can see what the color looks like before committing to buying the product.
This app decreases returns due to color mis-matches and buyers remorse.
You can skip the full breakdown and go straight to the prototype. This prototype assumes the customer is logged in.
The administration end for the cosmetics vendor and facial cosmetics features are still under construction.
NAMING OUR APP
We used various tools online for inspiration on naming. We wanted something short and memorable that had a connection to  main keywords that describe our app.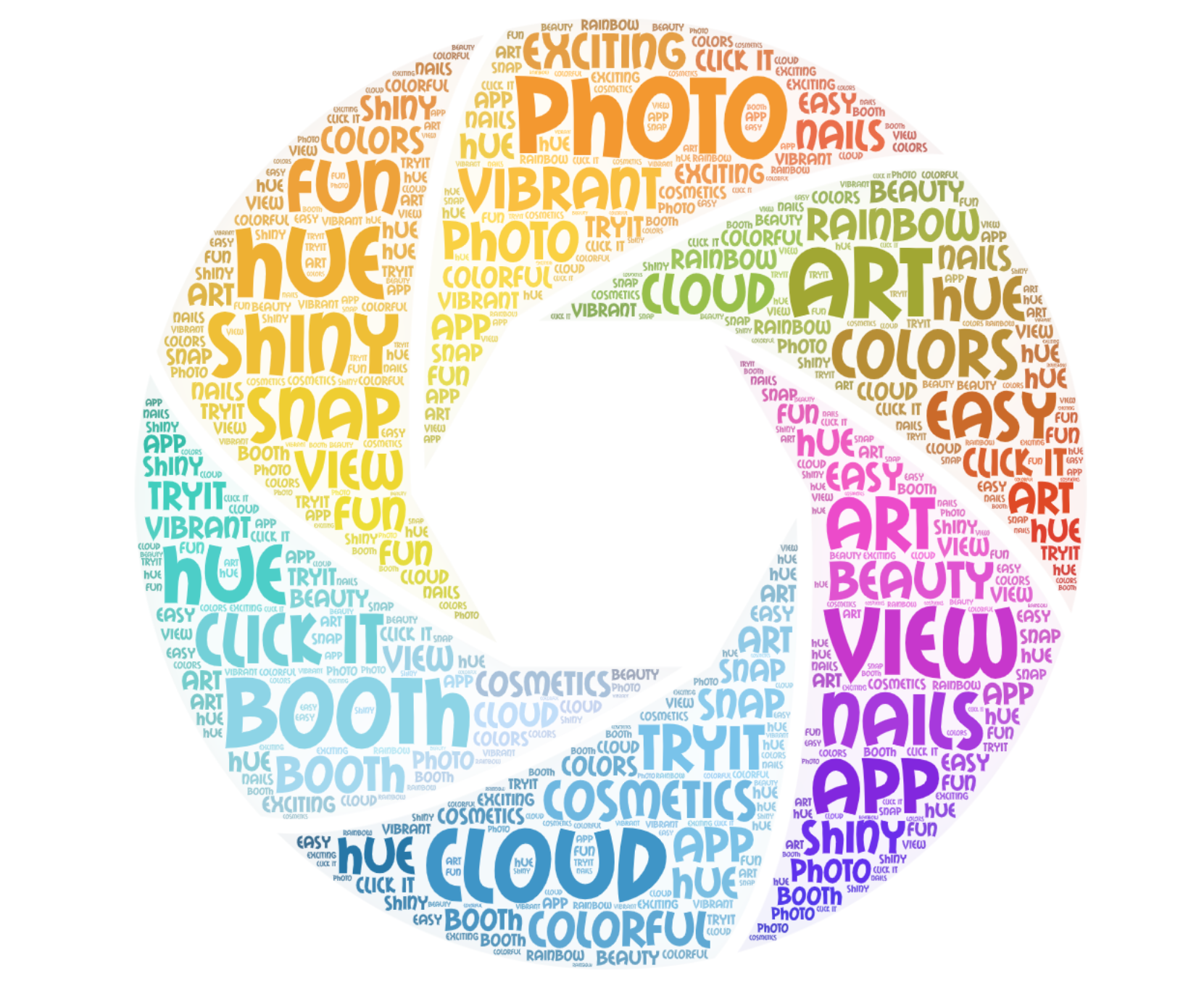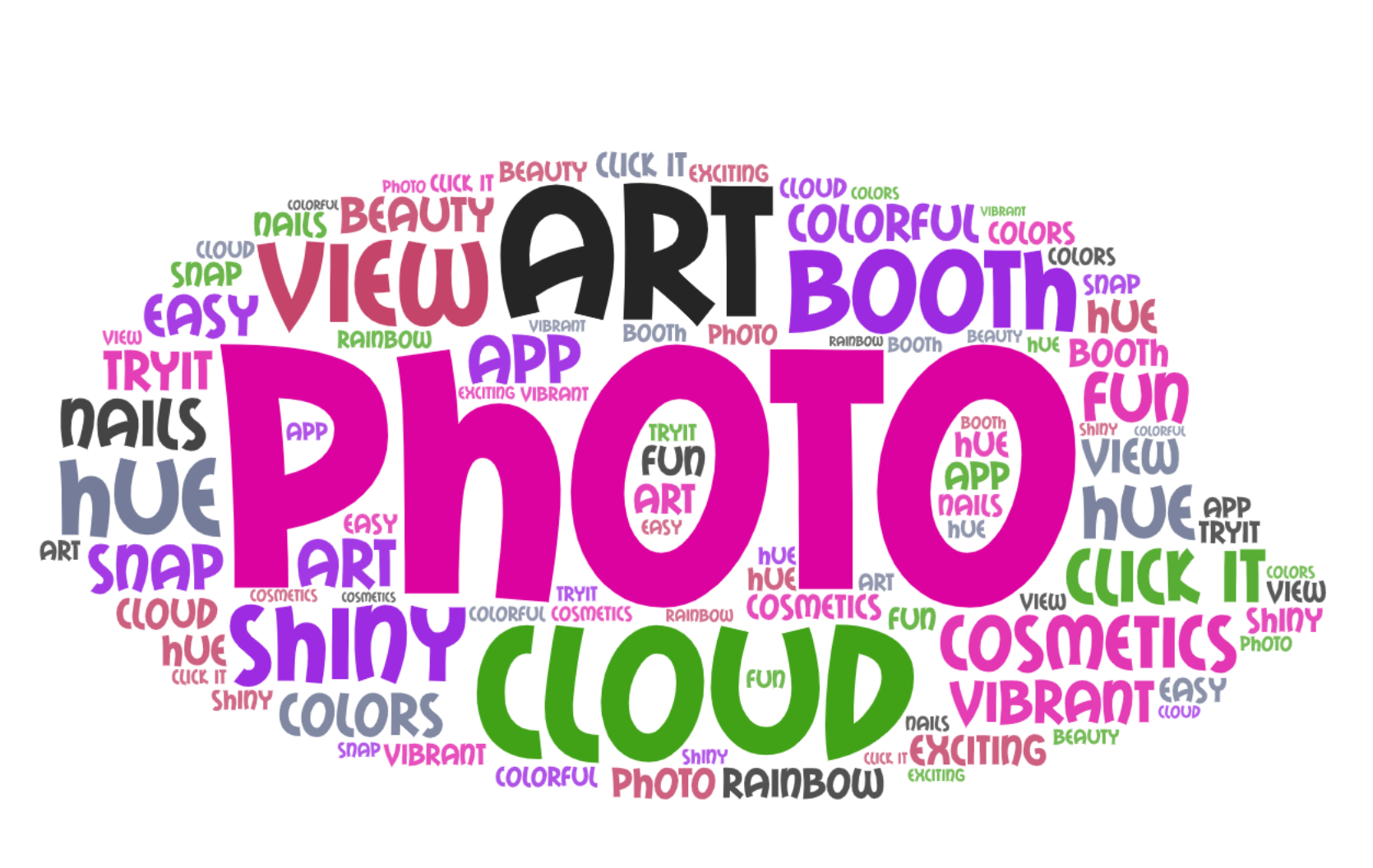 STRATEGY & RESEARCH
Reviewing specifications, asking questions, creating a plan.
Overall goal is to create an app which will allow consumers to sample cosmetic items before they purchase without having to open the product.
We spent some time testing applications that have already been created and started to compare them to our original idea. We took extensive notes as we played with their apps. From there we simplified those notes and focused on main key points that should be considered for our own app in a "What it does? What it doesn't do" type of format.
Similar Applications
Has this idea been created and to what extent?
Who are their apps tailored to?
What can we learn from current builds?
How does their app interact with the user?
How easy is their app to navigate? It is fun to use?
How can we set ourselves apart?
TARGET AUDIENCE
User Groups & Roles
This application will be sold to cosmetics stores, salons, and other small businesses that carry cosmetics, two user groups were created for our study.
Executives at large cosmetics companies looking for new ideas on how to present and market their products.
Salon & Spa owners who are looking to reduce the rate of returns for cosmetic items in their shops.
Nail salon owners seeking to transform their salons and become modern and trendy.
Demographics: Male & Female ages 39-55 who are established in positions of leadership.
Personality & Attitudes:
Persuasive and influential (assertive)
Visioning
Results Driven
Optimistic
Social  
Teens who love to get manicures before large events but do not want to regret their choice in colors.
Women who love technology and new apps and use them to simplify their daily routines.
Women who love to shop and collect cosmetics.
Demographics: Females ages 15-50 who come from many different backgrounds.
Personality & Attitudes:
Premium, wishlist & active shoppers. 
Fashionable
Social & outgoing
Spendthrifts
Happy snappers (People who love to take selfies)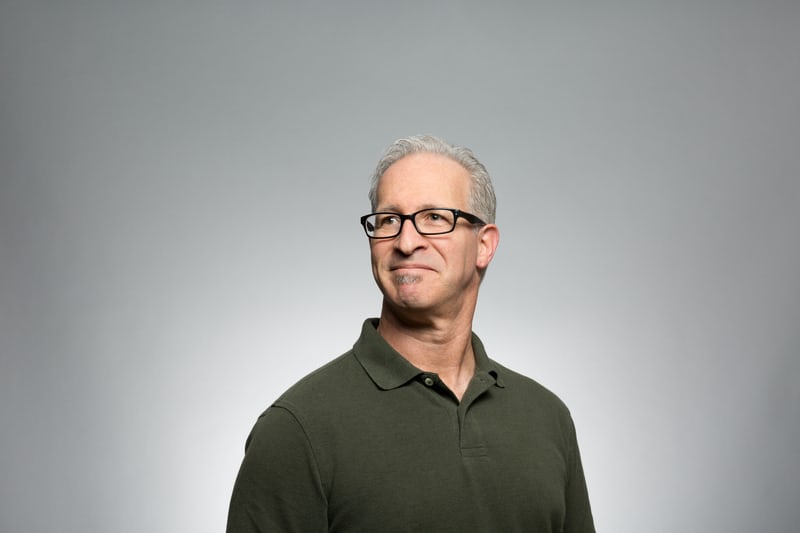 Eric Stanly- The Influencer
Marketing & Sales Director
Goals: Always seeking new opportunities to help his company grow.
Age: 52
Loves to travel with his family when he is not working.
Dislikes unorganization.
"We are all only one step away from living our dreams."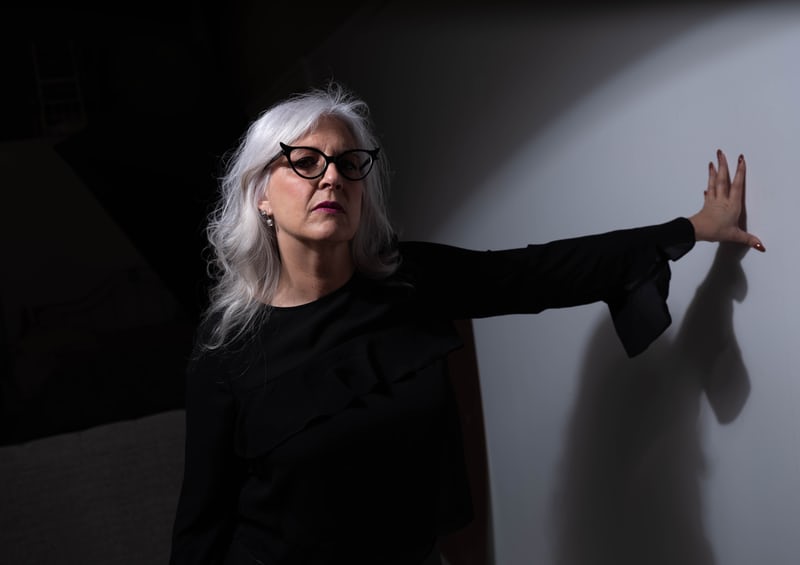 Shela Morgan- The Modern Entrepreneur
Salon Owner
Goals: Aesthetics and giving her clients' a first rate experience is her number one priority.
Age: 48
Spends her free time on social media, loves pinterest.
"I'm excited to see where technology will bring my business in the next 20 years." 
Gene Franko- The Innovator
Founder of Geo Nails
Goals: Developing friendships with vendors and treating them as family is what sets his business apart from the others. Comfortable being an adaptor to new technology. 
Age: 41
Loves to play soccer in his spare time with his local team.
"My goal is to generate goodwill."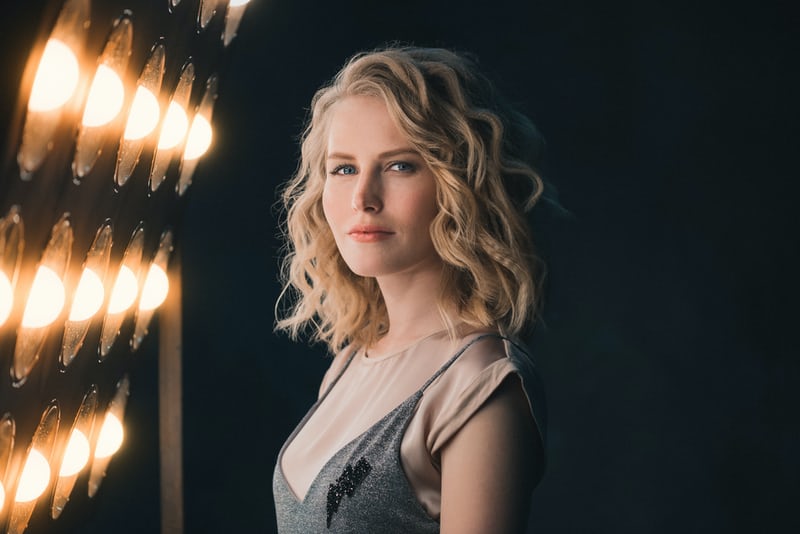 Jessica Holt- The Social Butterfly
High School Dance Team Leader
Goals: Wants to get a degree in performance and someday be an actress.
Age: 17
Loves to go to the mall with friends and lay out by the pool.
Dislikes being late to appointments and test preparation. 
"Don't let anyone tell you that you can't, because you can."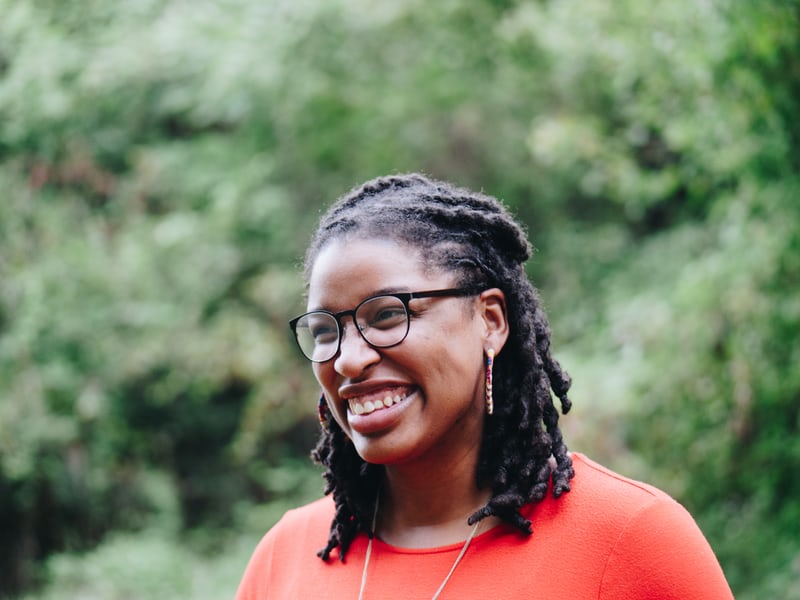 Miranda Bailey- The Busy Mom
Part Time Retail Clerk
Goals: Currently saving to contribute to a fund at her local church for a missionary trip to Africa.
Age: 26
Loves to host parties and volunteer at the local shelter.
Dislikes being stuck in traffic and cursing.
"Our children are our future, let's teach them kindness."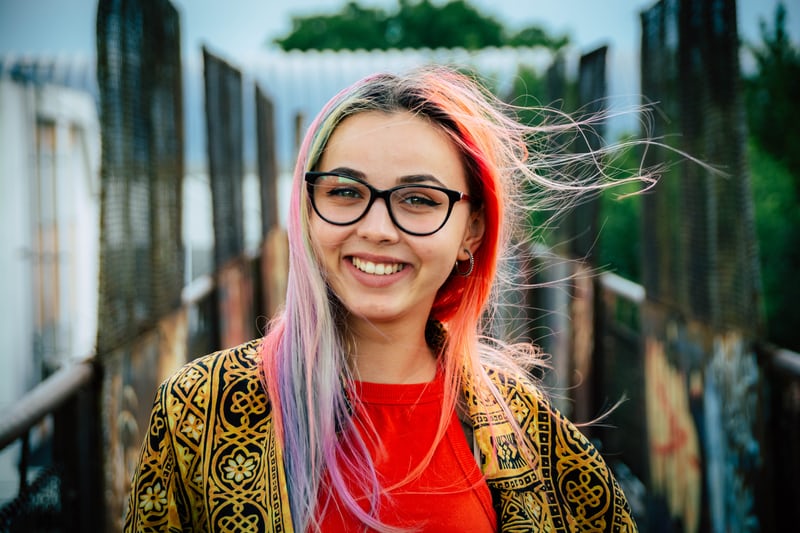 Judy Wheeler- The Creative
Artist
Goals: Currently working on her branding as an artist, is using Instagram and Youtube as her main platform. 
Age: 22
Loves to paint, shop and take pictures.
Dislikes sports, reading and perfection.
"A world without color can still thrive. It's all about looking closer."
INTERACTION MAP
We started to work on our interaction map. Our goal was to keep it simple for a quick launch then work on additional features later. We figured that working on the consumer end (GROUP 2) first would be quickest.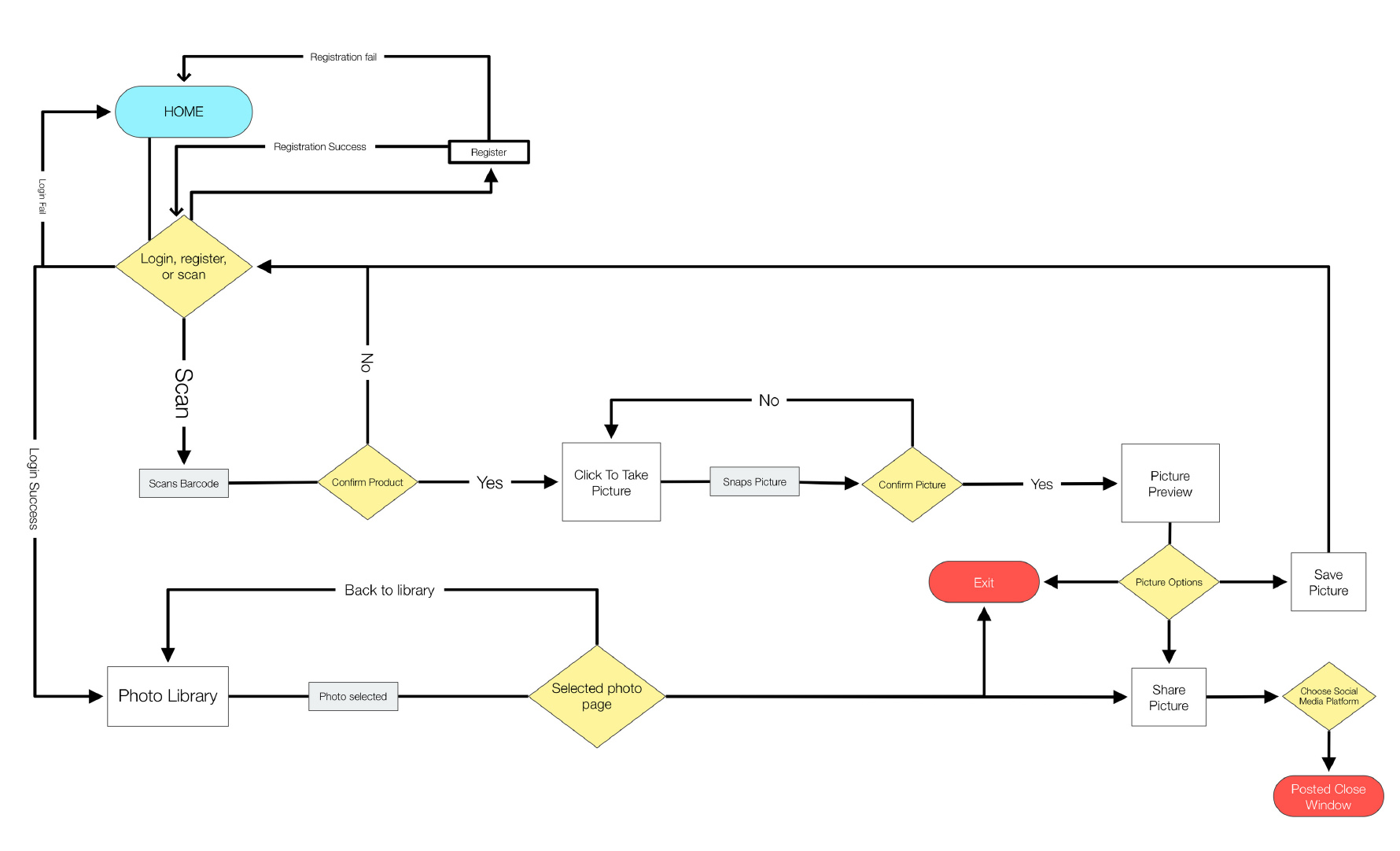 PROBLEM
On the first sketch of the interaction map we had a feature that described how the camera will interact. It was designed to have the user wave at the camera and have the camera snap on its own. In theory this sounded simple and great. However, when we tested it, there were a lot of issues. First issue was scalability. We wanted HUE to be an ultimate work in progress and scalable in being able to not only handle nail polish, but to someday handle lipstick, eye shadow etc. Having people shake their head at a screen in public, or the camera taking a picture when it detects something other than a hand was not a glamorous solution.
SOLUTION
We traced back to our user personas for more ideas. We asked ourselves, what kind of apps does this user use the most when taking pictures? What sort of layout are they most comfortable with?
SITEMAP
From there we created the site map.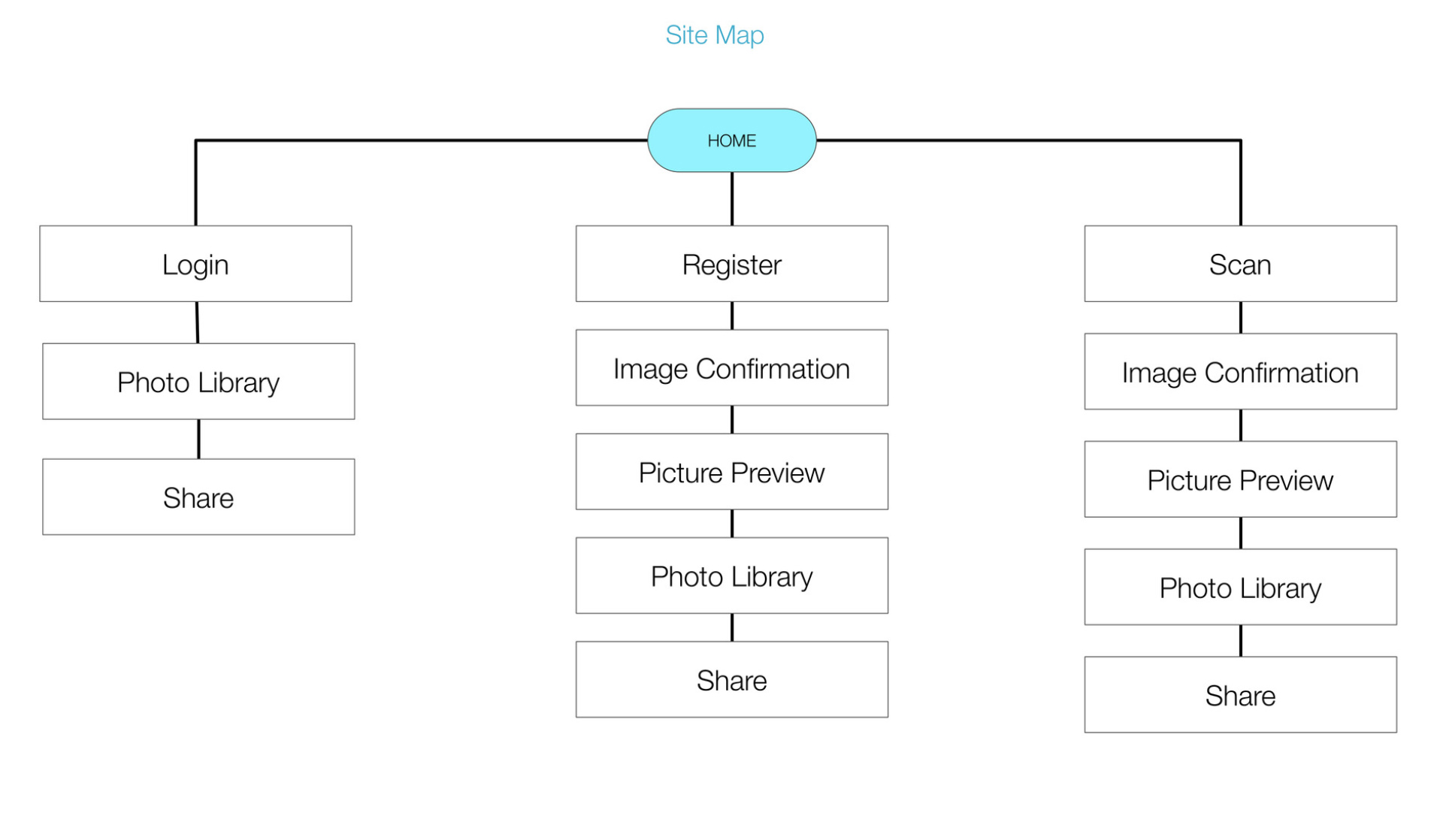 USER TESTING
We created a simple paper (card style) prototype and asked users to go through the app as though it was live. We recorded their reactions and suggestions and took notes on their suggestions. When we found problems we went back to the interactive prototype and made changes where needed.
We tested again until all instances flowed properly.
WIREFRAMING A MAP
 After testing, we sketched out a low fidelity wireframe.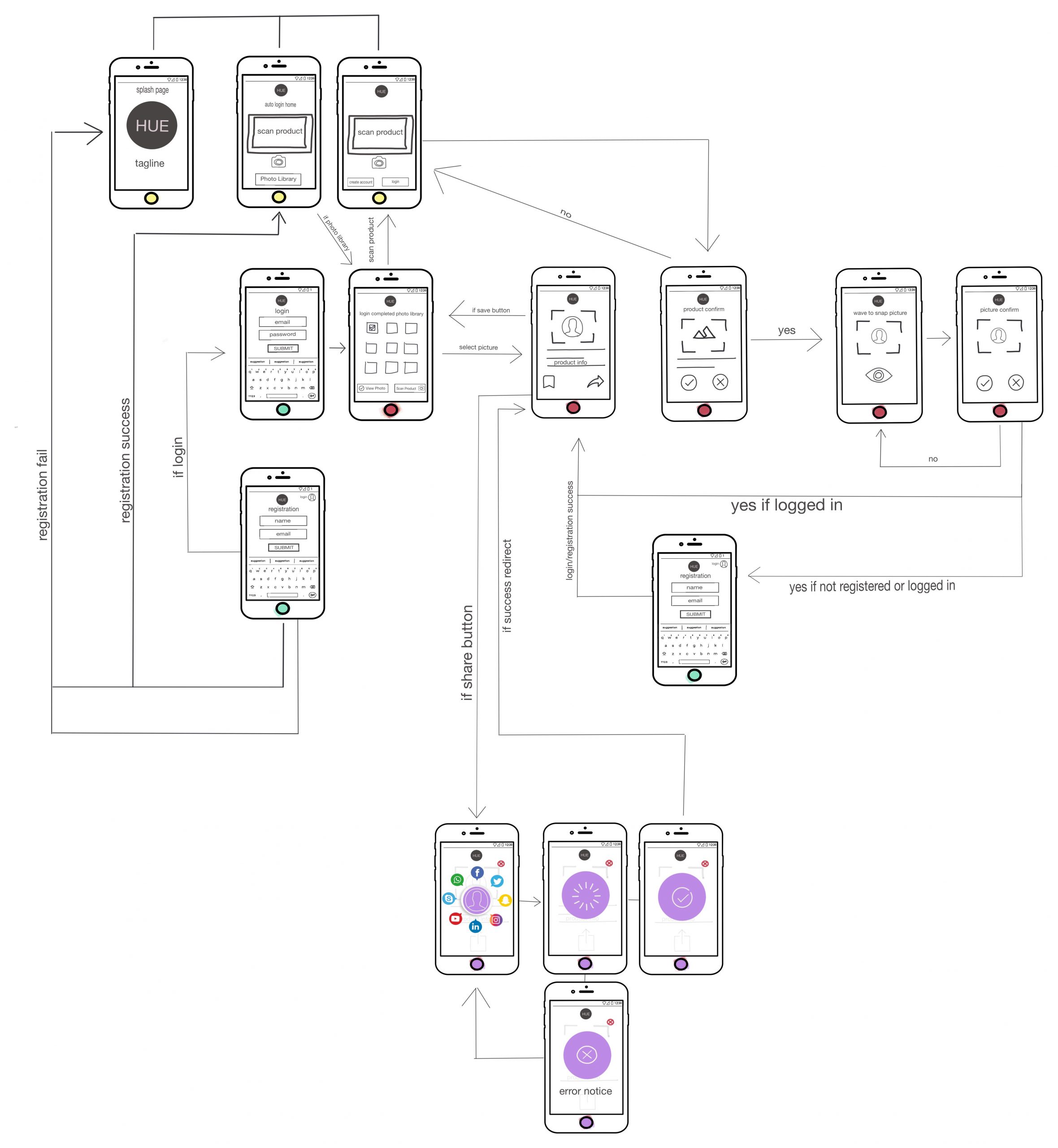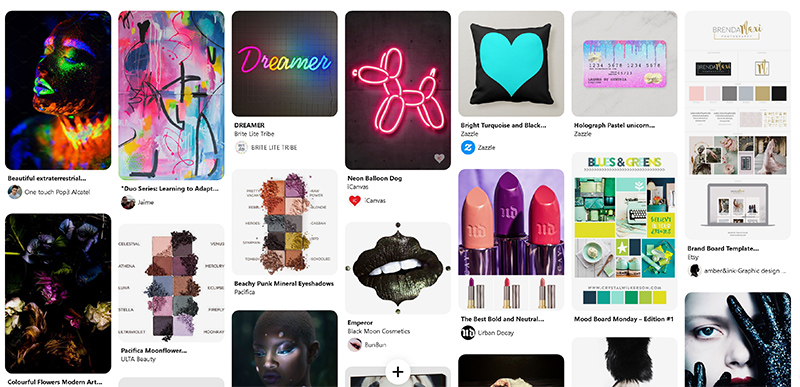 BRANDING & DESIGN
While we had the name chosen we still have not branded our product. Before moving onto the full prototype, we worked on branding. We used a combination of hand drawn elements and creating pinterest boards with several color combinations and created a mood board for inspiration before finalizing the brand. 
We thought about our favorite brands and how they look and were inspired by them. Apple for example, has both a light and dark colored ipad, we wanted to provide and design both light and dark interfaces.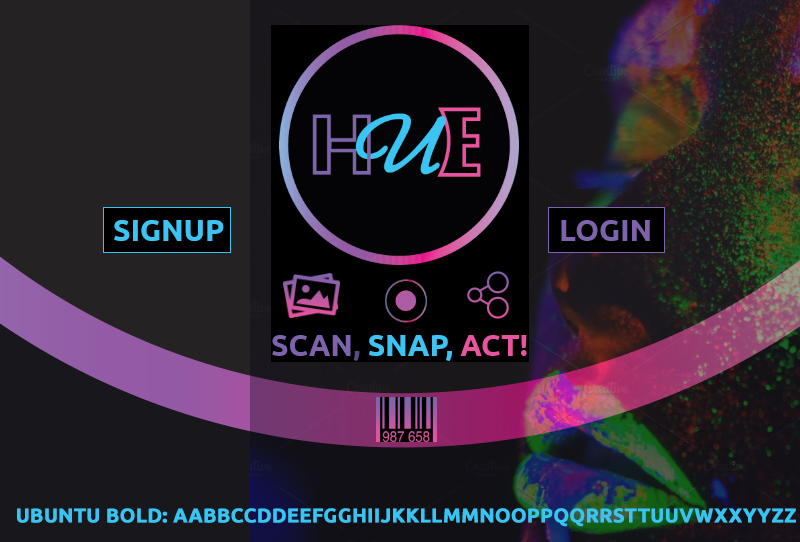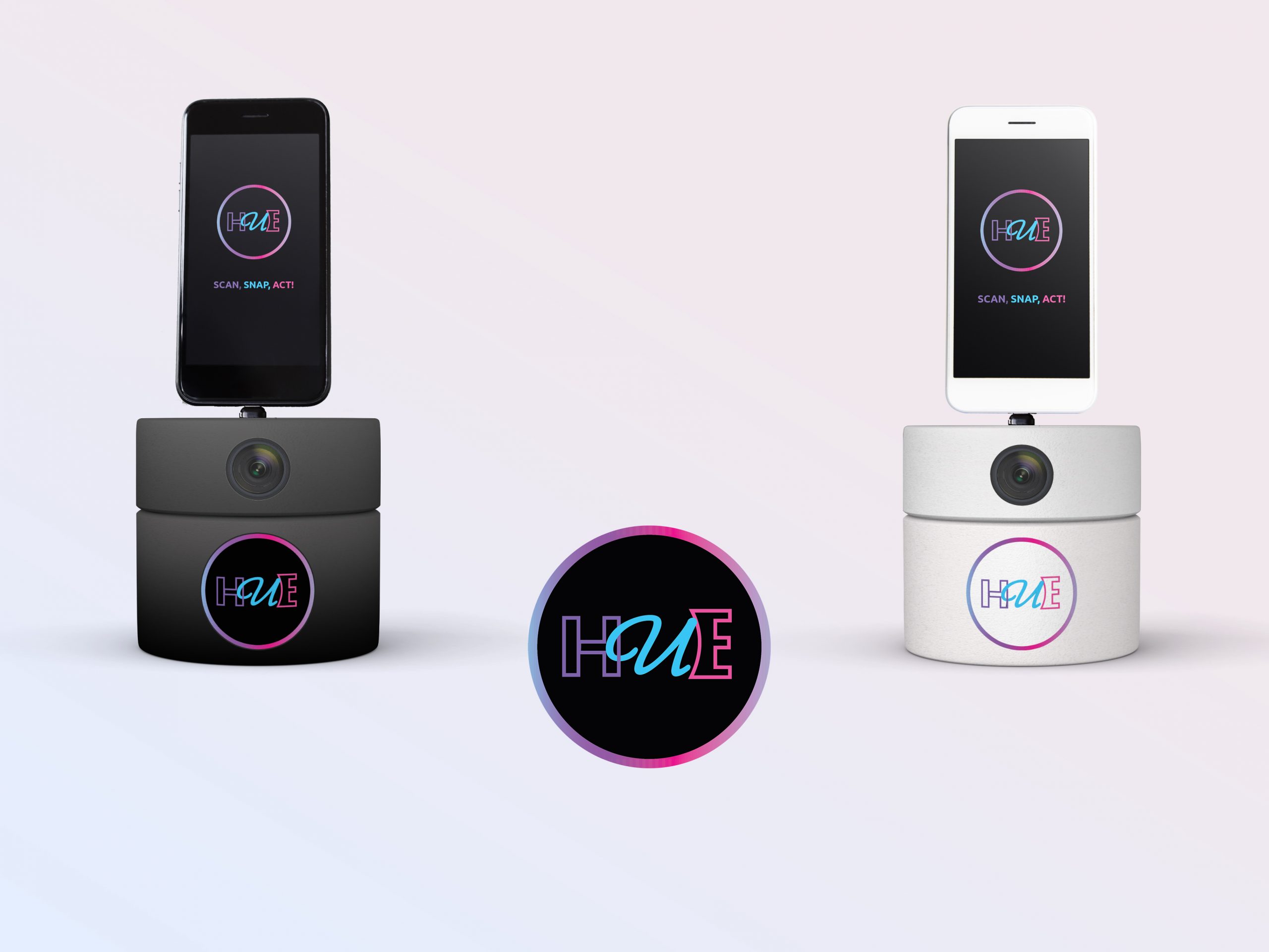 Being that we are appealing to the cosmetics industry, it made sense that the product resemble a cosmetic powder box. This tiny device will have it's own booth featuring a brand of cosmetics. That box is designed for those who do not want to download the app and are at the store trying on products. 
LET'S PROTOTYPE
Branding is established. It looks great over light & dark. Next we moved onto XD to prototype. We started simple and worked on the main functions.
PROBLEM
When building the interactions in the prototype in XD we wanted to create as life-like as an app as possible without coding. Basically, a prototype so well done, you can hand it off to a developer to complete with very little direction. We pushed XD to its limits and realized early on that we needed to use conditional logic and XD did not offer that feature.
SOLUTION
Time was of the essence so we simply noted the form and logging in conditional logic  in our notes and came to the conclusion that we will export this prototype to Axure when we begin to build the administration end for (GROUP 1).
While not concluded, we plan on developing the administration end in the same manner, using the same process as we did the consumer end. Stay tuned!
Full Service List
We offer a wide range of creative and technical services, below is our master list of services.
WordPress Customization & Design
E-Commerce Website Design
Responsive (hard coded) Website Design
Corporate & Small Business Branding
User Interface & Experience Design
Search Engine Optimization (SEO)
Social Media Optimization (SMO)
Print & Digital Marketing Design
Illustration/Graphic Design
Strategic Website Planning & Consulting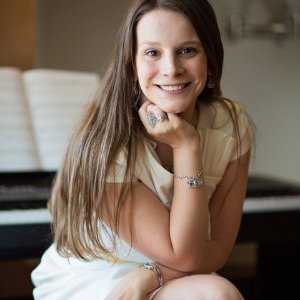 About Janie Giltner
Owner
Quad City Website Designer specializing in Graphic, Website Design, Branding, Photography, and Illustration. Serving both worldwide and locally to clients in the Quad Cities and surrounding areas.
With a worldwide client roster her work has been featured in both print and web publications.
Contact Us
Would you like to hire us for your next project? Contact us below with your project details! All quotes are complimentary.