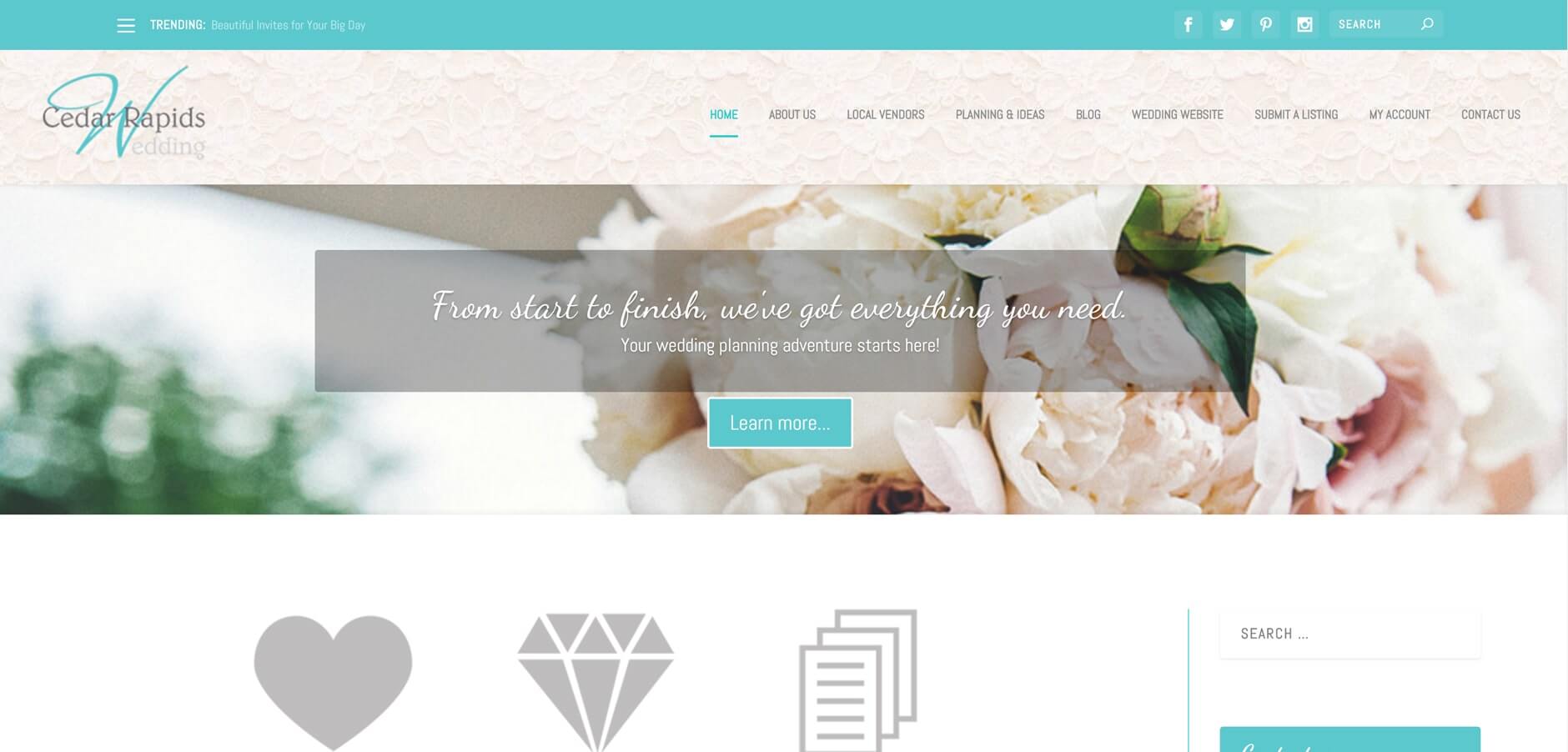 Project Description
Our objective was to create a website that local vendors can use for advertisements in order to generate revenue.  Website also was to allow newly engaged couples a one stop shop for their wedding planning.
Project Solution/Key Features
Clean elegant website that is responsive  throughout all mobile devices.
This website hosted an online directory that accepts subscription payments from local vendors.
Features an integrated newsletter form (that connects to MailChimp) for site updates.
Allows the ability for a bride-to-be to create their own wedding invitation page.
Has a blog that the staff manages in which delivers information and fun ideas for the targeted user group.
Integrated SMO to easily stay in touch with their client base.
Due to the capabilities of WordPress staff can manage blog without having to learn code.
After the site was live, we relied on user feedback for additional changes. We continue to update and tweak this site based upon our users' experience.
Skills  
Database Creation & Management
Software Installation
Design and Integration to WordPress
Documented wireframes for layouts and navigation systems.
Studies and Wireframes
To better understand this project and contribute we placed ourselves in the shoes of the targeted demographic,  we conducted a virtual user group to associate needs vs wants and to aim for a better user experience.
We worked in conjunction with the MTE team for specs, design feedback and direction on the project's goals.
Wedding page form
Brides can have their own personal wedding page to let their guests know about their upcoming event.
They simply fill out the form choosing one of 3 layouts for their wedding page.
Each page features: a custom page url name, gallery, RSVP, registry info, venue info, accommodations and directions.
Events Calendar
A calendar is featured on the website with a fully customized front end allowing administrators to update events without having to learn code.
Calendar also lists up coming events on the front page of the website.
Paid Directory Listing
In order to generate revenue, we decided to go with a commercial directory. The directory is custom designed to fit the needs of CR Wedding. Functionality includes: Registration & login, dashboard, maps and a user review section.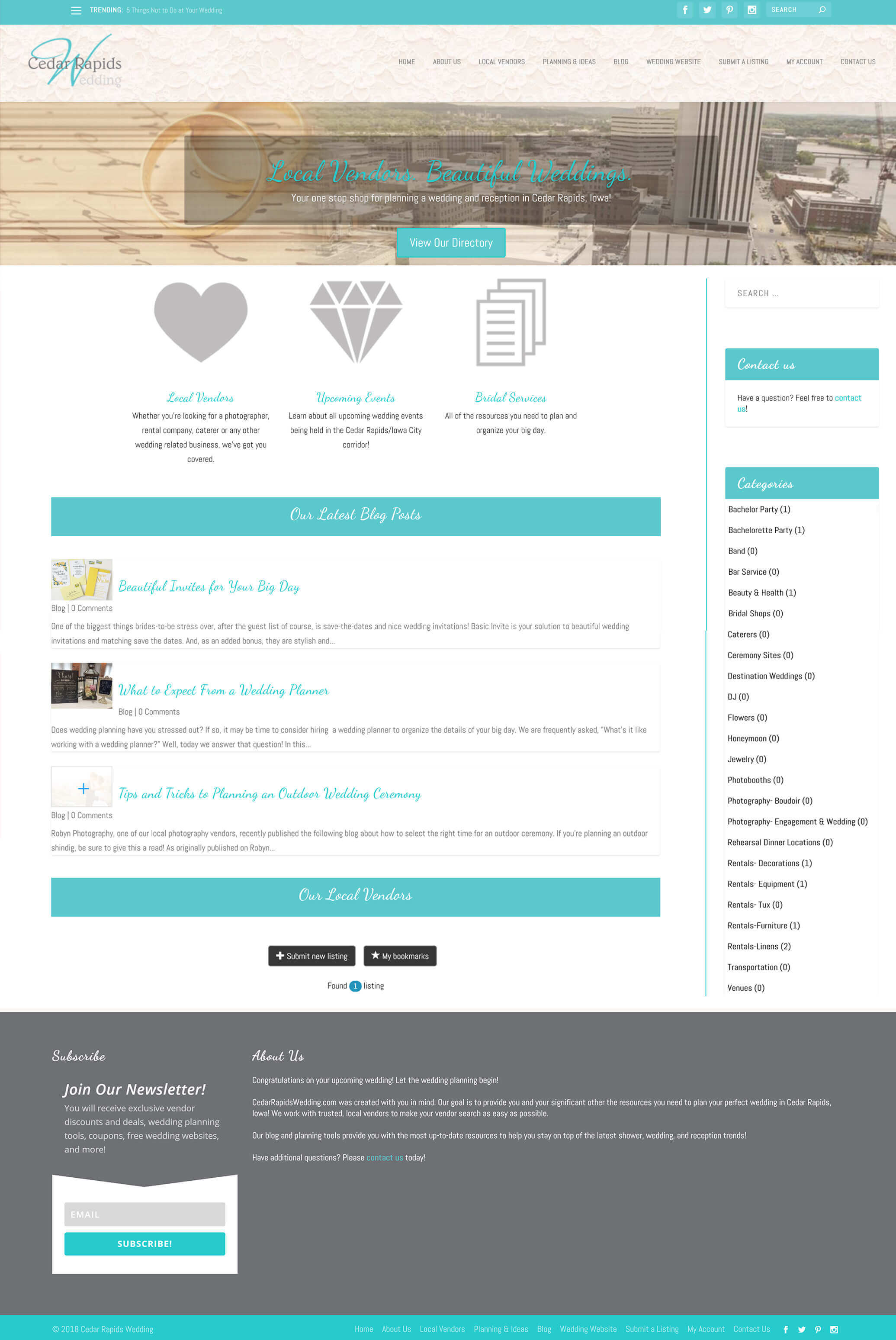 Full Service List
We offer a wide range of creative and technical services, below is our master list of services.
Corporate & Small Business Branding
User Interface & Experience Design
Search Engine Optimization (SEO)
Social Media Optimization (SMO)
Print & Digital Marketing Design
Illustration/Graphic Design
Strategic Website Planning & Consulting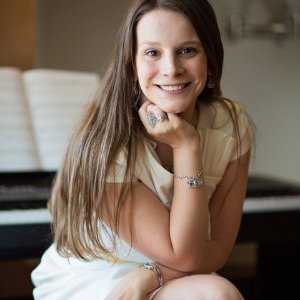 About Janie Giltner
Owner
Quad City Website Designer specializing in Graphic, Website Design, Branding, Photography, and Illustration. Serving both worldwide and locally to clients in the Quad Cities and surrounding areas.
With a worldwide client roster her work has been featured in both print and web publications.
Contact Us
Would you like to hire us for your next project? Contact us below with your project details! All quotes are complimentary.