Project Description
A new Quad Cities business owner looking to make her mark in our local community. Our client came to us in search of an identity and brand that is personalized and reflected her style.
We mapped out her business goals through a series of questions that we use for start up clients. We found that on the client end, we wanted to encourage her clients to feel more relaxed and calm, specifically clients who have never had acupuncture treatment in the past.
She was in the process of building a website on her own and wanted consulting on where she could improve, SEO best practices, and how to implement her new brand onto her completed website.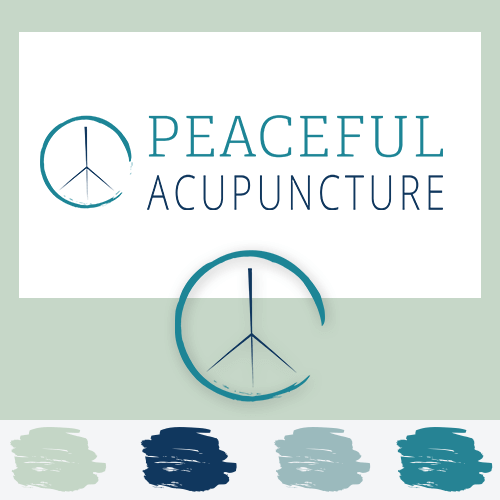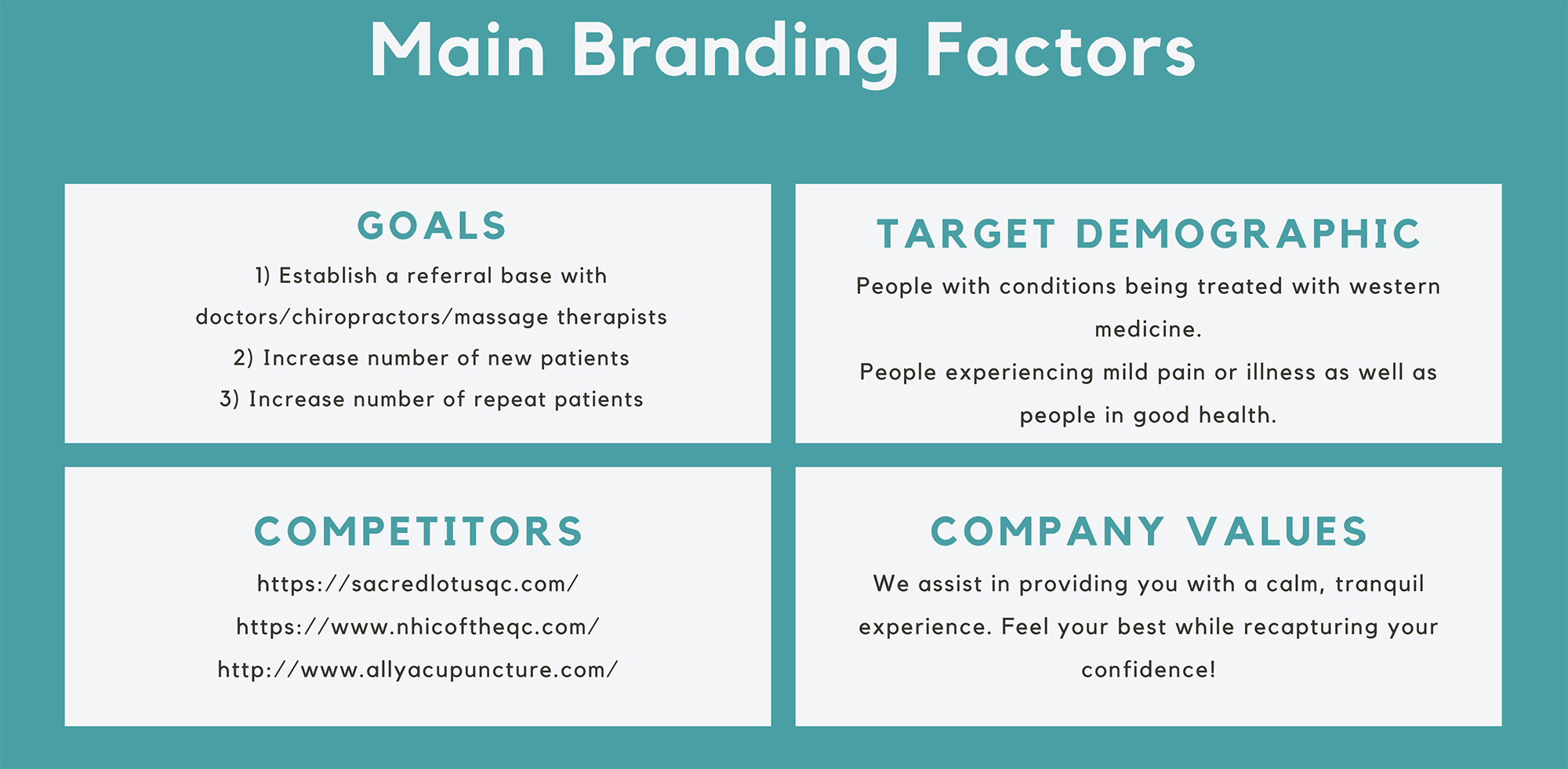 Research & Ideation
With the information we gathered, it was off to the races. We researched businesses online that provided the same services that our client was providing.
We dug in deeper to learn more about her field and who would benefit from her services.  This gave us a better understanding of how far we could reach in our creative process of building this brand.
Based off our results, we developed her company values. We presented our results to the client in a 5 page .pdf file.
Options, Options, Options
We provide all our clients with 3 options. The client picks their favorite and we work on that design until we meet every aspect of their specifications. Our clients may request as many changes as needed.
We assist and guide them during the process if we feel a specific change will not be beneficial for their brand. 
All of our designs and opinions are developed using a mix of psychological and user experience design principles.
Beautifully Wrapped Up 
After 3 revisions we were ready to present our final product to the client. In this presentation we delivered a 4 page .pdf document detailing our process and variations of the branding in use. 
The final design was hand illustrated and converted to vector format using Illustrator. The logo features acupuncture needles shaped as a peace sign and a watercolor dry brush circle around the logo.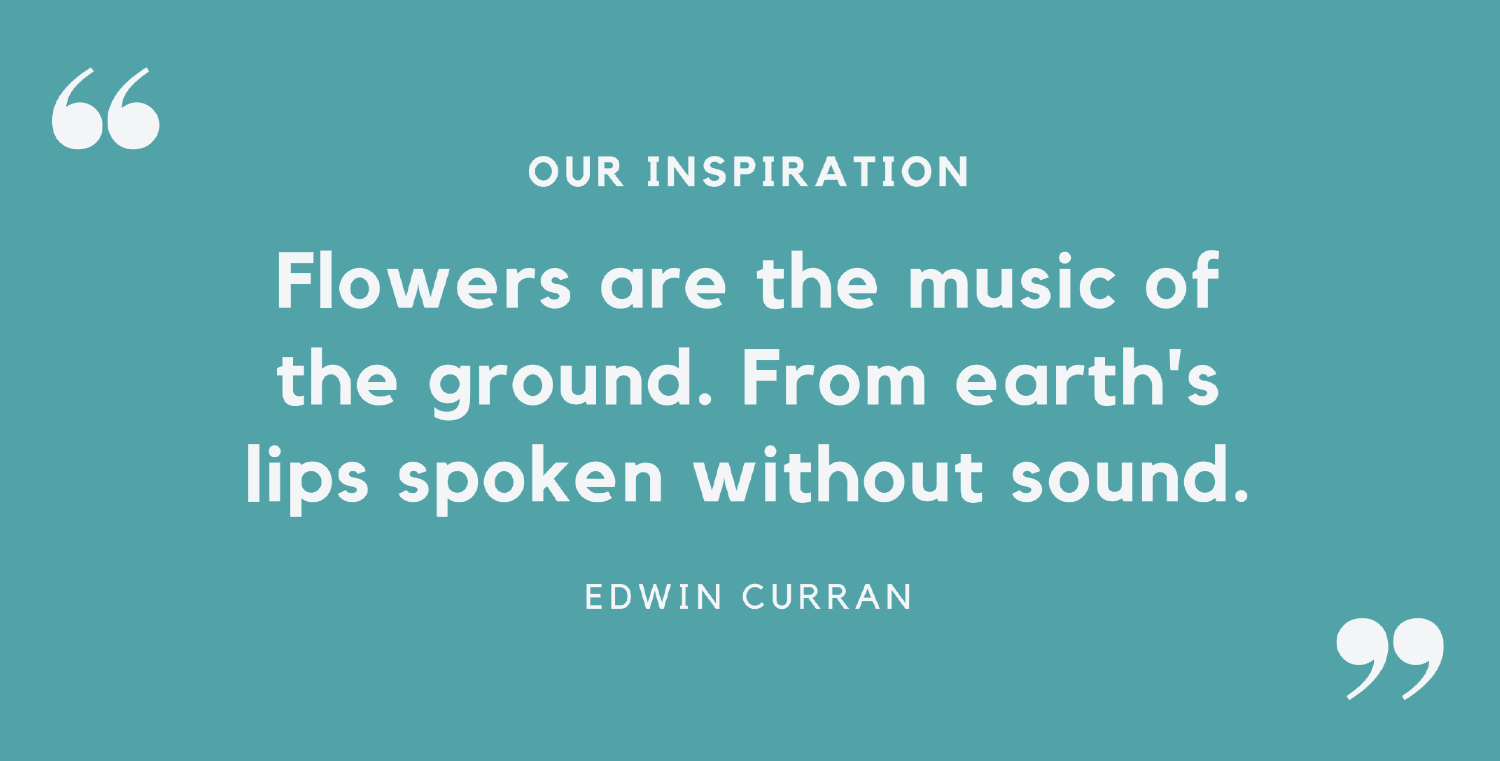 Peaceful Acupuncture Website Analysis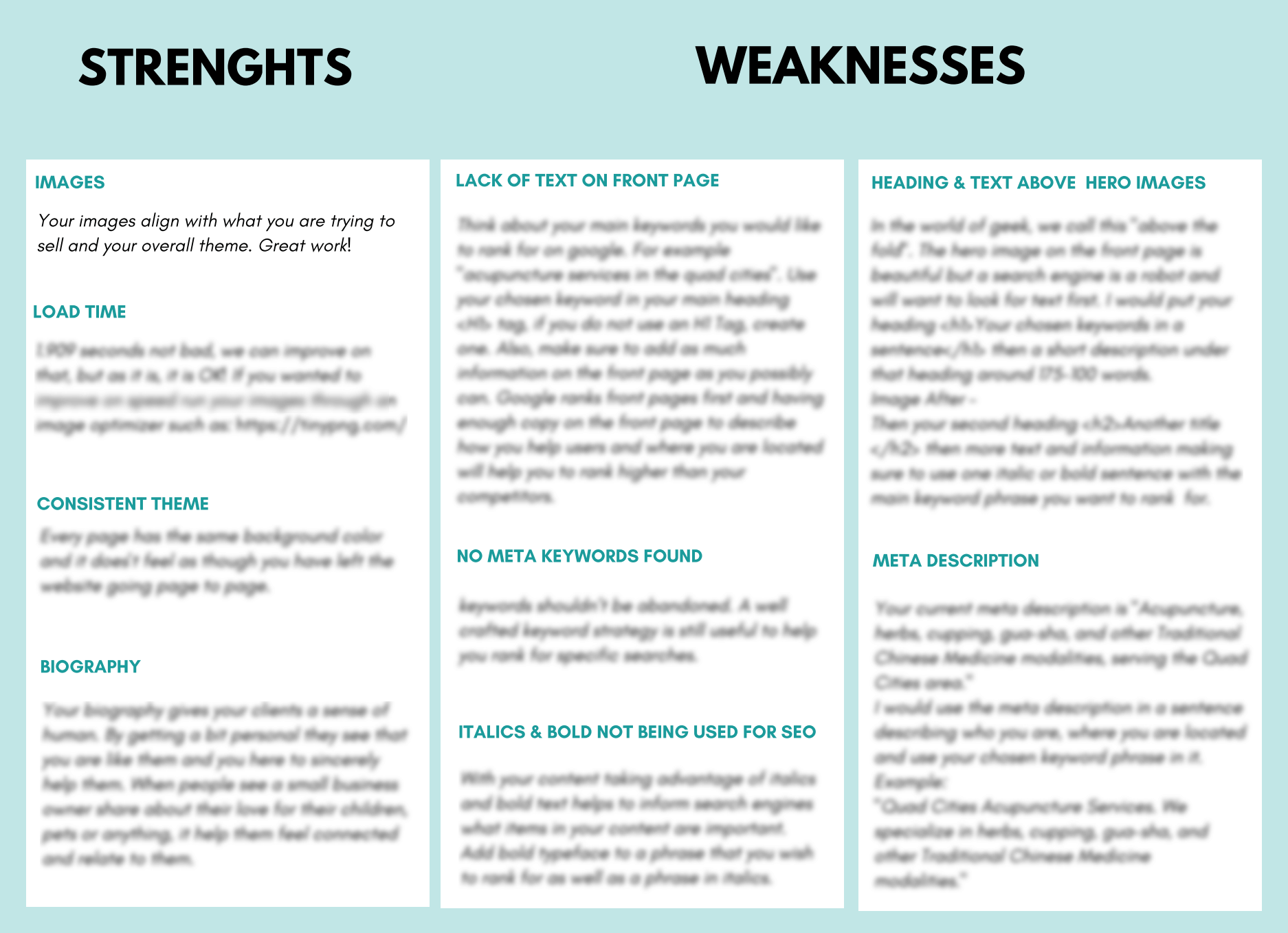 Project Description
Our website analysis started with examining our client's code. We looked for items such as image optimization, image tag format, load time, meta tags, meta description, open graph information, caching, and much more. 
We presented the client with a 3 page .pdf document with an easy to follow format highlighting strengths and weaknesses. We covered everything from SEO, security, to the aesthetics of the site.
We provided a step by step tutorial on how to fix the issues on their own. We were available to apply these changes for the client, if they decided the changes were beyond their ability. 
Full Service List
We offer a wide range of creative and technical services, below is our master list of services.
WordPress Customization & Design
E-Commerce Website Design
Responsive (hard coded) Website Design
Corporate & Small Business Branding
User Interface & Experience Design
Search Engine Optimization (SEO)
Social Media Optimization (SMO)
Print & Digital Marketing Design
Illustration/Graphic Design
Strategic Website Planning & Consulting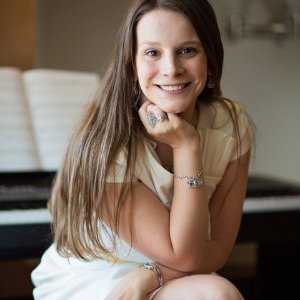 About Janie Giltner
Owner
Quad City Website Designer specializing in Graphic, Website Design, Branding, Photography, and Illustration. Serving both worldwide and locally to clients in the Quad Cities and surrounding areas.
With a worldwide client roster her work has been featured in both print and web publications.
Contact Us
Would you like to hire us for your next project? Contact us below with your project details! All quotes are complimentary.