Project Description
As a new business owner in the Quad Cities, you're eager to leave your mark on the local community. We specialize in crafting personalized brands that reflect your style and resonate with your audience. Through strategic consultation, we'll map out your goals and ensure your brand creates a relaxed and calming environment for clients, especially those new to acupuncture. Our expertise also extends to website consulting, helping you improve SEO and seamlessly integrate your brand. Elevate your online presence and attract your target audience with our comprehensive services. Contact us today for personalized branding and Website & Design consulting.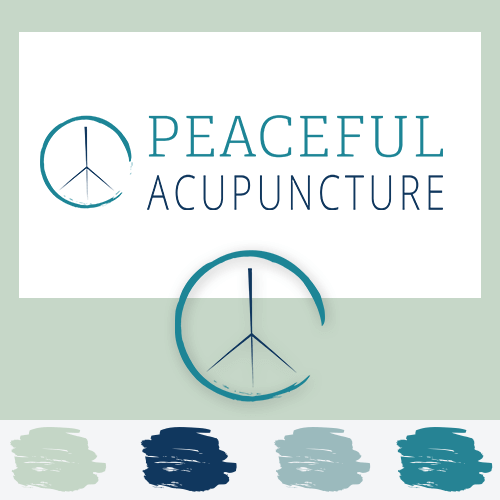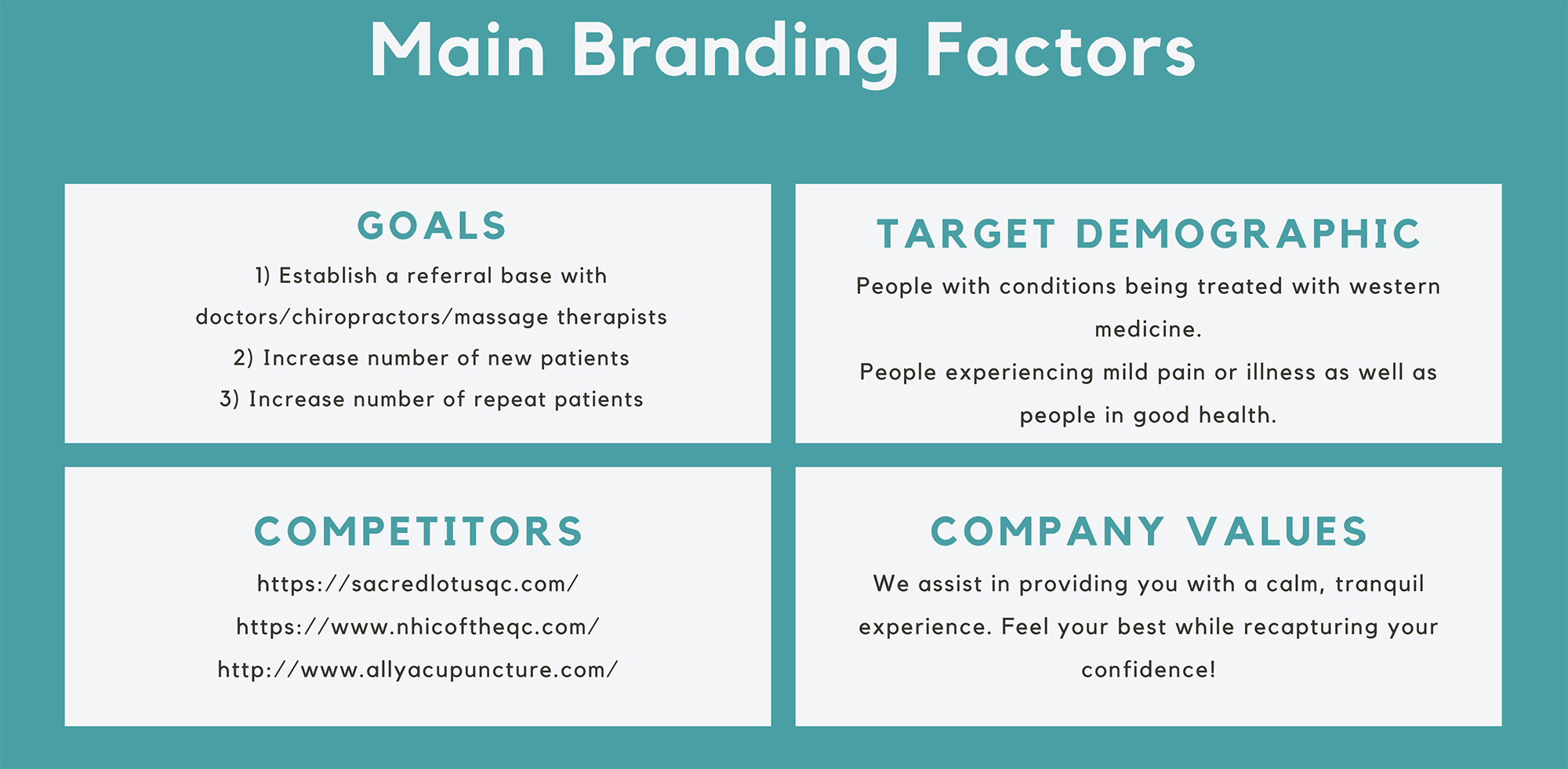 Research & Ideation
Armed with valuable information, our research began. We explored online businesses offering similar services as our client. Delving deeper into her field, we identified the ideal audience for her services. This insight fueled our creative process as we built her brand, pushing the boundaries of our reach. Drawing from our findings, we defined her company values. Presenting our comprehensive results in a concise 5-page PDF, we shared our vision with the client.
Tailored Design Solutions with Abundant Options
At our agency, we believe in providing our clients with an array of choices. We present three distinct design options, allowing the client to select their favorite. Once the choice is made, we dedicate ourselves to refining the design until every aspect of their specifications is met. Our commitment to client satisfaction means they can request as many changes as needed.
Throughout the process, we offer expert assistance and guidance. If we believe a specific change may not benefit their brand, we provide insights and recommendations to steer them in the right direction.
Rest assured, our designs and opinions are not arbitrary. We combine the power of psychological and user experience design principles to develop compelling solutions that resonate with the target audience. This holistic approach ensures our designs captivate and engage, leaving a lasting impact.
Partner with us to explore a world of design possibilities. Experience our dedication to delivering tailored solutions that leverage the principles of psychology and user experience design. Together, we'll create a brand that stands out and captivates your audience.
Delivering the Finishing Touch
Following three meticulous revisions, we were thrilled to unveil our final creation to the client. Our presentation encompassed a concise 4-page PDF, providing an insightful glimpse into our process and showcasing various iterations of the brand.
The crowning jewel of our design was a meticulously hand-illustrated logo, skillfully transformed into a vector format using Illustrator. This captivating logo seamlessly merged the imagery of acupuncture needles forming a peace sign, encircled by a delicate watercolor dry brush stroke.
With attention to detail and a commitment to excellence, we wrapped up this project with a stunning and unique branding solution. The result is a visual masterpiece that harmonizes the essence of acupuncture, peace, and artistic expression.
Witness the culmination of our creative journey as we proudly present this beautifully crafted design to our client.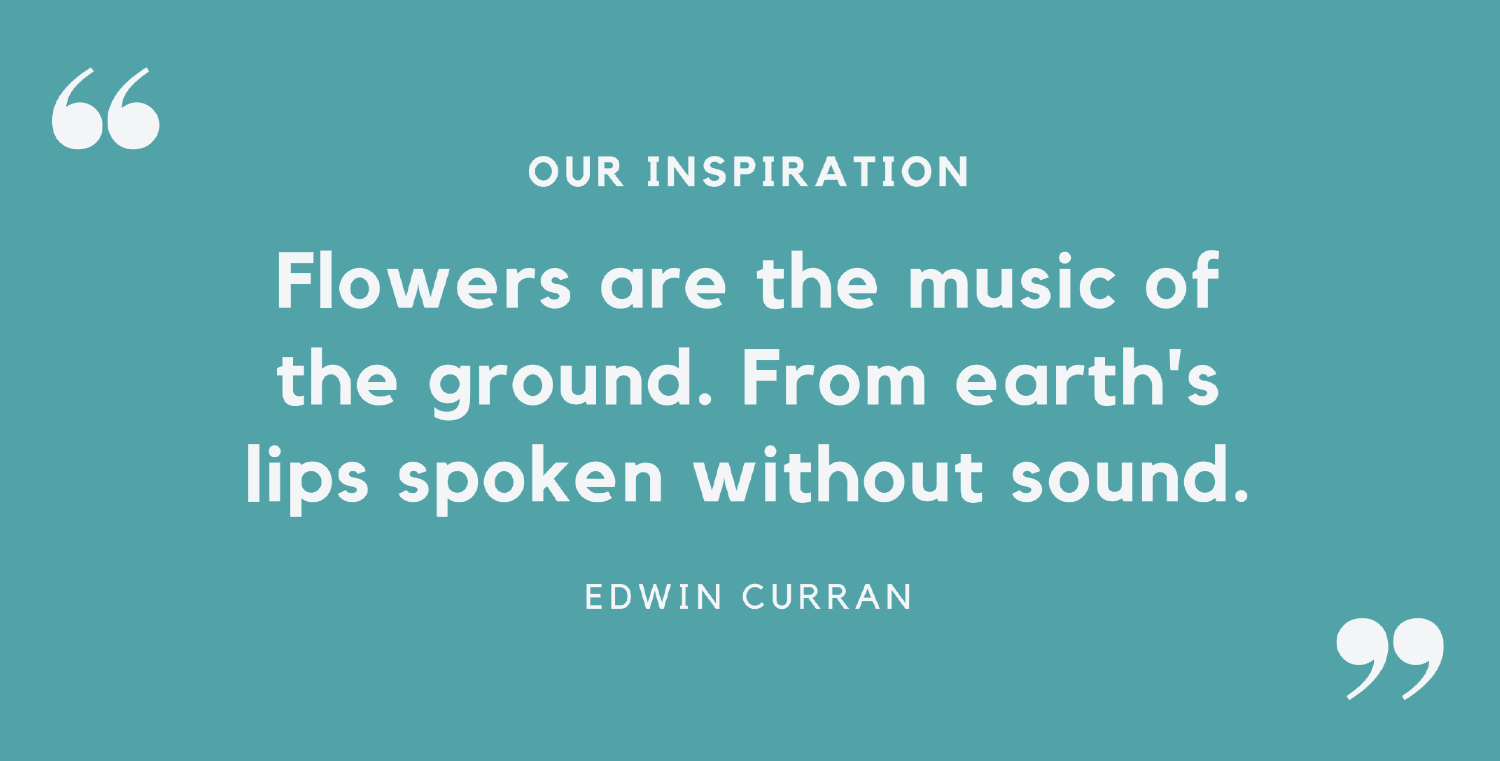 Peaceful Acupuncture Website Analysis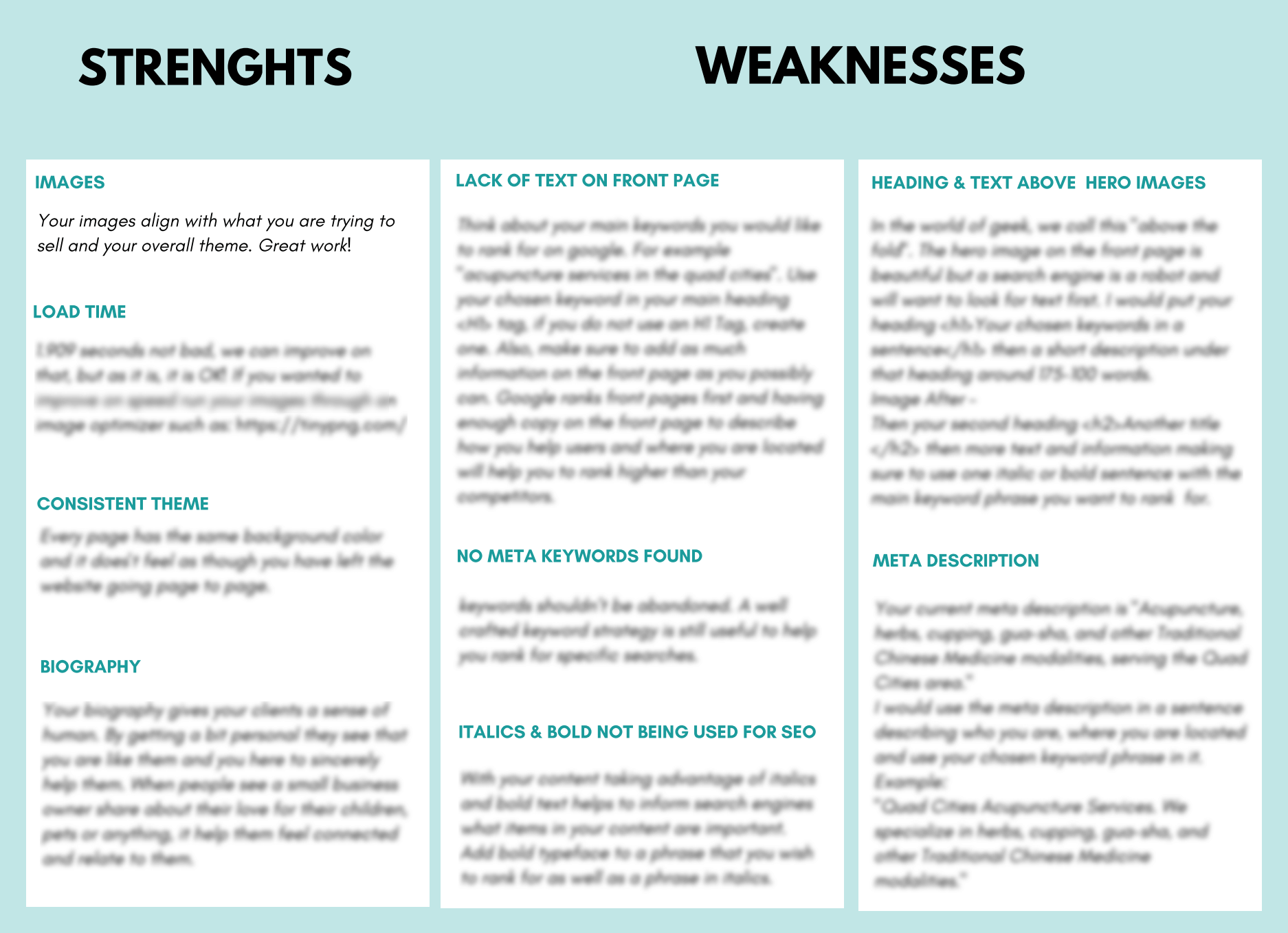 Comprehensive Website Analysis and Actionable Recommendations
Our website analysis began by delving into the intricacies of our client's code. We meticulously examined critical elements such as image optimization, image tag format, load time, meta tags, meta description, open graph information, caching, and more.
To effectively communicate our findings, we compiled a concise 3-page PDF document. Presented in an easy-to-follow format, it highlighted both the strengths and weaknesses of the website. Our comprehensive assessment covered a wide range of aspects, including SEO optimization, security measures, and the overall aesthetics of the site.
Empowering our client to take control of their website's improvement, we provided a step-by-step tutorial on how to address the identified issues independently. However, we recognized that some changes might require professional assistance. In such cases, we assured the client of our availability to implement the recommended changes on their behalf.
Partner with us to unlock the full potential of your website. Benefit from our thorough website analysis, actionable recommendations, and ongoing support. Together, we'll elevate your online presence and ensure your website shines in terms of performance, security, and visual appeal.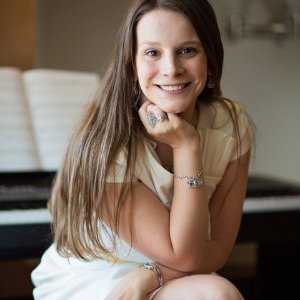 About Janie Giltner
Owner
As a Quad City-based website designer, I specialize in a wide range of creative services, including graphic design, website design, branding, photography, and illustration. My expertise extends to clients both locally in the Quad Cities and worldwide.
With a diverse client roster spanning the globe, my work has been featured in prominent print and web publications. I bring a wealth of experience and a keen eye for detail to every project, ensuring that your vision is brought to life with exceptional craftsmanship.
Whether you need a stunning website that captivates your audience, a distinctive brand identity that sets you apart, visually compelling graphics, captivating photography, or unique illustrations, I have the skills and expertise to deliver exceptional results.
Choose a Quad City website designer with a global reach, serving clients in the Quad Cities and surrounding areas. Let me bring your creative vision to life and help you make a lasting impact in both the online and offline worlds.