Twin City Vacuum E-commerce Website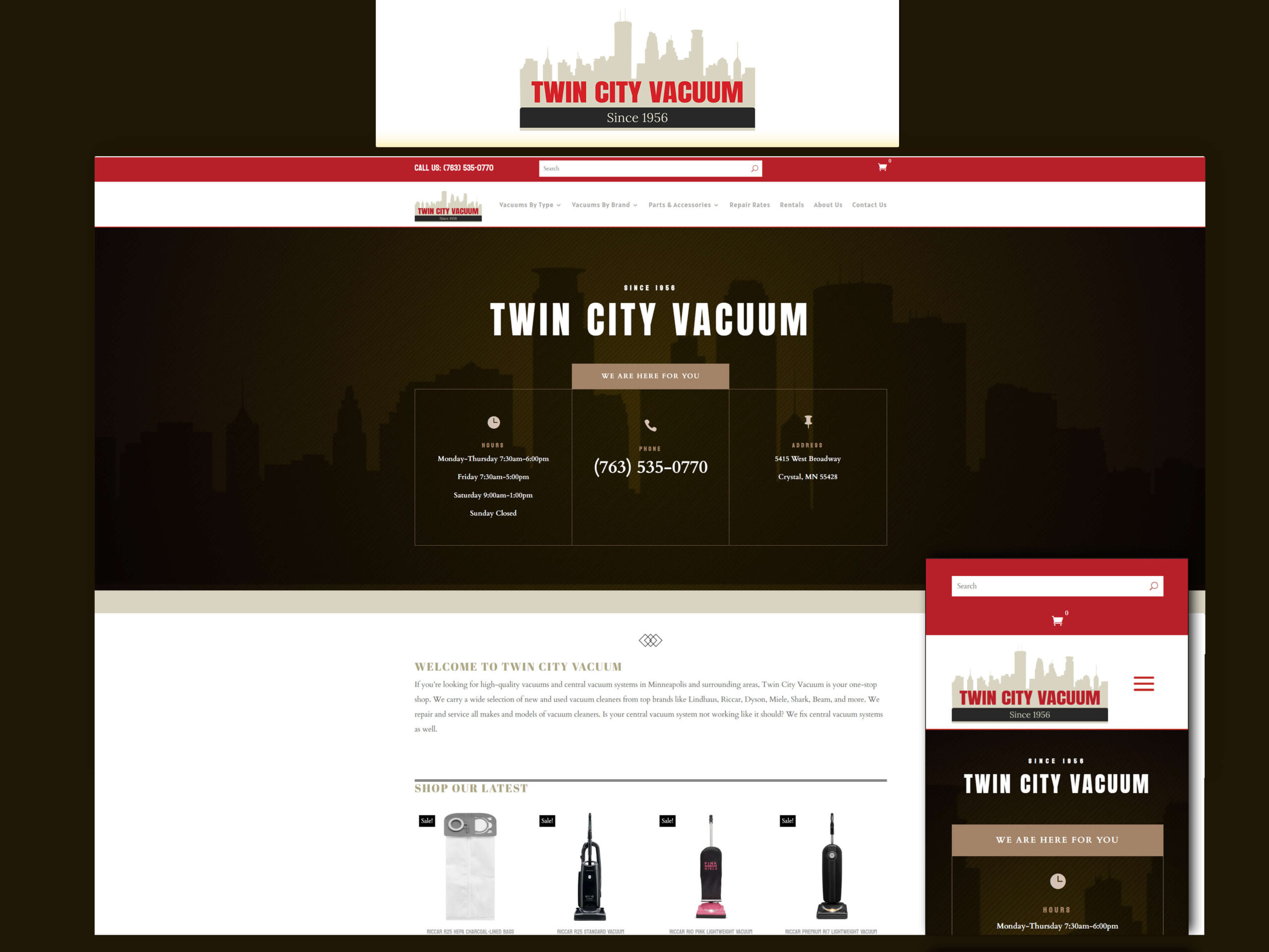 Project Description
In this case study, we delve into the journey of developing a comprehensive WordPress e-commerce system for Twin City Vacuum, a prominent retail company specializing in vacuum cleaners and related products. Our team was entrusted with the task of revamping their online presence by providing end-to-end branding and design solutions. Read on to discover how we transformed their website into a thriving e-commerce platform that resonates with their brand and caters to their customers' needs.
Client Background: Twin City Vacuum is a well-established retailer with a rich history in providing top-quality vacuum cleaners and accessories to its loyal customer base. Recognizing the need to adapt to the digital age and reach a wider audience, they sought our expertise to create a robust online platform that would showcase their products and streamline the shopping experience.
Scope of Work: Our team embarked on a comprehensive rebranding and design journey, encompassing the entire Twin City Vacuum e-commerce website. The scope of our work included:
1. Branding: We conducted an in-depth analysis of Twin City Vacuum's brand identity, values, and target market. Based on this research, we developed a refreshed brand identity that aligned with their vision while appealing to their customer base.
2. Design and User Experience (UX): Taking a user-centric approach, we crafted an intuitive and visually appealing website design that seamlessly blended with the new brand identity. We prioritized an engaging user experience, ensuring easy navigation, clear product categorization, and a streamlined checkout process.
3. E-commerce Functionality: Leveraging the power of WordPress and its vast ecosystem of plugins, we integrated a robust e-commerce system into the website. This included setting up product catalogs, implementing secure payment gateways, and optimizing inventory management.
4. Mobile Responsiveness: Recognizing the growing importance of mobile devices in online shopping, we ensured the website was fully responsive, providing an optimal browsing experience across various screen sizes.
5. SEO Optimization: To enhance Twin City Vacuum's online visibility, we implemented search engine optimization (SEO) best practices, optimizing content, meta tags, and site structure to improve search engine rankings and drive organic traffic.
Project Details
Skills
Web Site Design (WordPress)
Graphic Design 
Branding
Project Details
Skills
Web Site Design (WordPress)
Graphic Design 
Branding
Implementation and Results:
Throughout the development process, we maintained close collaboration with the Twin City Vacuum team, incorporating their feedback and aligning our vision with their goals. The result was a visually stunning and user-friendly e-commerce website that seamlessly integrated with their brand identity.
Post-launch, Twin City Vacuum witnessed significant improvements in their online presence. The new website provided an enhanced user experience, resulting in increased website traffic, longer visit durations, and improved conversion rates. Furthermore, the robust e-commerce system facilitated seamless online transactions, contributing to a significant boost in online sales.
Conclusion: Through our comprehensive branding and design approach, we successfully transformed Twin City Vacuum's online presence, creating an impressive WordPress e-commerce system. By blending captivating visuals with user-friendly functionality, we empowered Twin City Vacuum to expand their reach, attract new customers, and thrive in the competitive online retail landscape.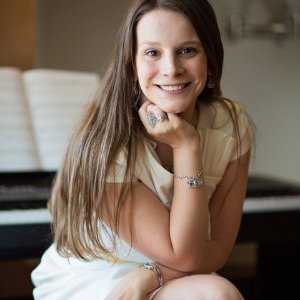 About Janie Giltner
Owner
As a Quad City-based website designer, I specialize in a wide range of creative services, including graphic design, website design, branding, photography, and illustration. My expertise extends to clients both locally in the Quad Cities and worldwide.
With a diverse client roster spanning the globe, my work has been featured in prominent print and web publications. I bring a wealth of experience and a keen eye for detail to every project, ensuring that your vision is brought to life with exceptional craftsmanship.
Whether you need a stunning website that captivates your audience, a distinctive brand identity that sets you apart, visually compelling graphics, captivating photography, or unique illustrations, I have the skills and expertise to deliver exceptional results.
Choose a Quad City website designer with a global reach, serving clients in the Quad Cities and surrounding areas. Let me bring your creative vision to life and help you make a lasting impact in both the online and offline worlds.